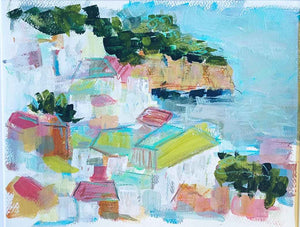 Original 'Italy' painting in acrylic, oil pastels, archival art crayon, and charcoal.
Celebrating all that is Italy: beautiful landscapes, culture, food, wine, family, and the Italian approach to life. The warmth of the people, the history, architecture, and the art, of course!
This 11" x 14" is painted on heavyweight watercolor paper. Archival. Fits in a standard frame.