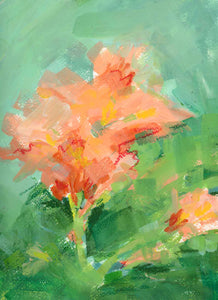 Original painting in acrylic, oil pastels, archival art crayon, and charcoal.
This 9" x 12" is painted on heavyweight watercolor paper. Archival. Fits in a standard frame. May be oriented in any direction.
AVAILABLE THROUGH ART HOUSE CHARLOTTE. DISCOUNTS DO NOT APPLY. 704-238-3153 or Judith@arthousecharlotte.com or contact me directly for more information.